Healthy Attitudes: Difficult People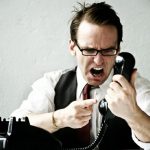 Sermon Preview:
On Sunday, May 6, we will continue our series of sermons on Healthy Attitudes, as we consider how we are called to interact with difficult people.  Sooner or later, we find ourselves in situations where we are dealing with people who can be abrasive, unkind, bitter, or disagreeable.  Although we would like to believe that with the proper response, we can create a harmonious relationship, our experiences tell us that this is not always realistic.
In Romans 12, the Bible tells followers of Christ to be a blessing to all people, even those who persecute you.  We must acknowledge this goes against human nature.  When someone is intentionally harming us, we want to respond with revenge, rather than kindness.  On Sunday morning, we will explore the Bible's teachings about responding to difficult people.